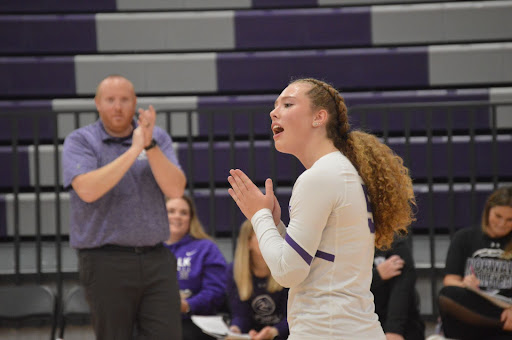 Tonight is one of the biggest nights in Norwalk Volleyball program history. The Warriors are in Alleman to face the North Polk Comets in the regional final.
Norwalk has made it to the regional final for three years in a row; however, they have yet to win the game. 
Coach John Fulton said that the practices have been serious, but it seems that the girls are very determined to win this game.
"We beat Carlisle on Thursday," he said. "Friday, we just kind of had a light practice, just kind of staying loose, and then we watched the film."
Story continues below advertisement
Fulton said that the team loves and appreciates the support that they get from the fans.
"You know, we love as much support as we can get," he said.
However, at the same time, Fulton said that the team could handle the pressure of a buzzing, opponent crowd.
"You know, when we go down to Pella, they always have a big opponent crowd," he said. "So, sometimes it's fun to feed off that energy as well."
Fans from 'Comet City' may think that they could rattle the Warriors, but Coach Fulton said he was confident in his team.
"Every school has a student section, [they're] gonna try to rattle us, but our girls have been there before," he said.
  Fulton said that he hoped the girls could win the game not for him, but for them.
"The girls have worked hard," he said. "We have a huge group of seniors [who] have set this as their goal: to get to the state tournament… to be the first team from Norwalk to get there."