The Brain Behind the Beauty
Norwalk High School students in ballet reveal the challenges and motivation behind a ballerina's grace
Ballet is one of the most popular, but unique forms of dance that has been influential all over the world. Ballerinas can start training as young as 4 or 5, meaning the majority of their lives can be devoted to ballet. With such a talent-filled passion, it can be clear that these performers feel pride behind their devotion. But what the public doesn't see are the challenges behind the art of ballet. Norwalk High School is home to multiple young ballerinas who share their commitment to their passion.
Breaking the Threshold
Tori James, junior at Norwalk, said she started ballet at a very young age.
"I have been in ballet since I was two years old," she said. "When I was younger, I did want to dance professionally with American Ballet Theater because that is where Misty Copeland dances, and I have always looked up to her as my ballet role model."
James said it was not her initial decision to begin ballet, but she learned to love it.
"It was not my choice to start," James said. "My parents had put me in it just to give me something to do, but I ended up sticking with it because I found it fun and really connected with the people at my studio."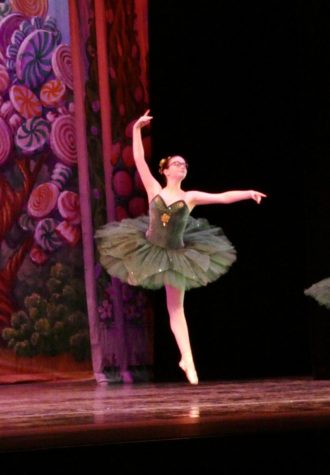 James said within the many challenges of dance, pointe ballet is hardest for a ballerina.
"The biggest physical challenge would definitely be wearing pointe shoes on our feet," she said. "Pointe shoes allow ballerinas to dance on the very tips of their toes, and as you can imagine, after some time it starts to take a toll on your body. You are putting your entire body weight on your toes and have to spin and jump on them, all while making it look graceful and effortless."
Ballerinas must work their way up to pointe ballet, and this usually takes two to four years at minimum. These shoes range in cost from $65 to $125 a pair, lasting about 10 to 20 hours each.
"Wearing pointe shoes also puts us at more of a risk of breaking a foot or ankle, because we are not dancing on a very big surface," she said. "One little misstep could make us fall down or get injured."
In addition to the physical burdens of ballet, James said ballet can get to the head.
"Another big challenge is the mental aspect of ballet, specifically feeling like you do not have the right body for ballet," she said. "Not to mention that ballet studios are lined with floor-to-ceiling mirrors, causing dancers to look at their bodies for hours at a time, and this naturally makes you compare yourself to others and start to not like your own body."
However, James said this is not the right mindset, as everyone has the ability of becoming a successful ballerina.
"One thing I would really like to express regarding ballet is that every single body type is capable of ballet," she said. "I feel like so many people want to do ballet, but feel that they cannot do it because of their bodies or age. Everyone can be successful in ballet, and we need to break the idea that ballerinas are only tall and skinny. If you want to do ballet, do it!"
Even with these challenges in mind, James said the hard work pays off when performing.
"The most rewarding part of being a ballerina would be during performances," she said. "Hearing people clap and cheer for you after you are done dancing is so rewarding and inspires you to keep going. This makes the hard work worth it because you are bringing joy to others."
Similar to having her own role model, James said she gets to become that model for other young dancers.
"Another rewarding part of ballet is seeing the younger kids watching you dance through the windows," she said. "Knowing that your dancing is inspiring younger dancers and making them want to be like you is so rewarding."
Keeping the Stamina
Natalie Fulscher, dancer and junior at Norwalk, said the hardest aspect of ballet is stabilizing form.
"The biggest physical challenge is definitely maintaining the stamina to repeatedly do moves that engage every part of your body for long periods of time," she said. "With ballet, a lot of focus and attention to detail is needed, especially when applying corrections from your teacher. You have to think about what moves you're supposed to be doing, where your arms are, point your toes, straighten your knees, spot quickly, engage your core, and whatever else is needed or told to you by your teacher."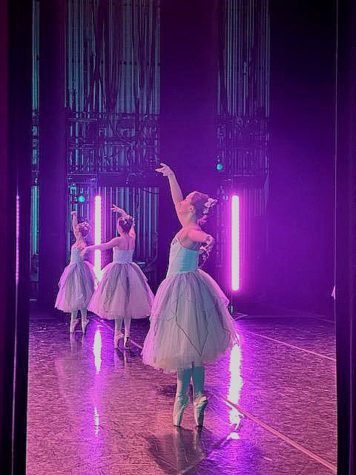 Fulscher said this stamina requirement brings physical risk to the dance floor.
"For pointe, there's also a substantial strain on your toes, and toe procedures can be pretty common," she said. "I've had around four."
Fulscher said her hard work is worth it when she feels the excitement backstage.
"The most rewarding part about ballet is getting ready to perform with your friends," she said. "It is rewarding to feel all the hard work pay off when you hear the applause."
Fulscher said you do not have to spend your life in ballet to be a successful ballerina.
"Anyone can do ballet, and you don't necessarily have to devote your entire life to it to take a ballet class," she said. "Just have fun expressing yourself through dance."
Fulscher said she first became interested in ballet through one of the most well-known ballets, 'The Nutcracker.'
"I originally started ballet because it was a required class for my competition dance, but once I watched 'The Nutcracker,' I was super excited to start," she said. "I've done ballet for around eight years now."
Balancing the Commitment
Ella Nielsen, sophomore at Norwalk, said her role in "The Nutcracker" this past year is what she is most proud of.
"My biggest accomplishment has been being the sugar plum fairy in this year's Nutcracker, because this is normally a professional role, and I am only a sophomore," she said.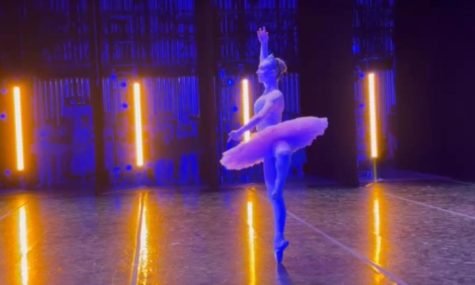 Nielsen said that balancing dance and education can be a struggle for students in ballet.
"Trying to schedule everything, especially school events and trying to balance it all can be challenging," she said. "I am dancing until nine o'clock at night, so getting schoolwork done can be a challenge."
Nielsen said that the crowd's reaction is what fuels a ballerina's motivation.
"What is most rewarding is performing on stage," she said. "Being able to see the audience and their faces is amazing."
Experiment in the Art
Elise Burnett, Norwalk junior and seven-year ballerina, said she had to branch out in order to find her passion.
"I signed up for a summer dance class called leaps and technique, and didn't even know it would be ballet," she said. "I hadn't really had any exposure to ballet previously, but I fell in love with it."
Burnett said her practice time increased vastly with maturity as her ballet journey continued.
"When I started ballet I only had one hour of class a week, but once I started pointe I took on another thirty minutes each class," she said. "This year, I am dancing at least 10 hours a week."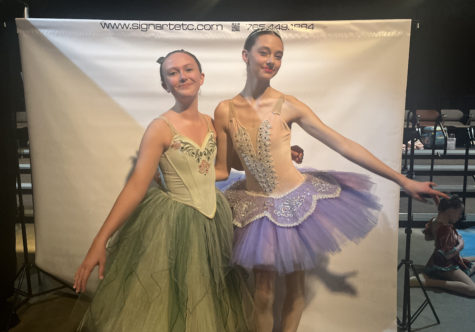 As James mentioned, ballet can become difficult mentally in addition to physically. Burnett said depending on your mindset, ballet can even affect mental health.
"Many girls struggle with body image issues due to dance," she said. "We also have to have very quick-thinking minds to be able to pick up material so quickly, which is mentally challenging. There is certainly pressure to work through pain and discomfort in order to become stronger, which is what makes dancers have grit," she said. "It takes a really strong and passionate person to make a successful ballerina."
However, once Burnett knew ballet was her passion, it became her priority to be the best she can be.
"When I started ballet in fifth grade, I knew that it was going to be 'my thing,' and that I had found my passion," she said. "But starting ballet at that age meant I had missed five to six years of training compared to the normal dancer; so, I was pledged with the somewhat impossible task of catching up."
While it is expressed that ballerinas face many challenges – physical, mental, risk-taking, or balance – the work behind the art of ballet is worth it for these dancers when they get to share their beauty with the world.
"During this first year of training at my new studio, I began to understand that dance is something I want as a constant in my life, and I started to consider studying dance in college," Burnett said. "I love ballet because of how much of a challenge it is; you have to be as athletic as a football player, but make it look easy and beautiful."