Fareway hires Norwalk students
Norwalk Fareway staff remains full of Norwalk students starting young in high school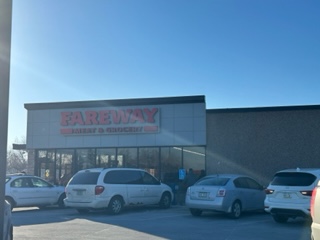 Fareway in Norwalk has been hiring young employees for decades, with kids starting off as baggers and making their way to new and better positions as they age.
"Fareway is always happy to hire new and young employees at Norwalk," said Cody Short, hiring manager at Fareway.
Fareway has almost 25 freshmen and sophomores that work there. One of them is Corbin Oswald, a sophomore at Norwalk High School.
Corbin was one of the first young employees in his grade. Corbin has worked through many positions in his career at Fareway, starting with stocking shelves, then bagging groceries and produce. When he turns 16 he will be able to check out people and have more freedom.
"I have worked at Fareway for almost 2 years and I have loved every minute of it," he said.
Another Fareway employee is sophomore Jason Hayes. Jason has been working at Fareway for a year and a half, and he has received many great opportunities beyond making money, such as impacting the community and more.
"Fareway has been good to me," he said. "My favorite part of it is moving up the chain getting raises and things like that."
Short has hired over 100 teenagers that attend Norwalk High School in the past two to three years. He said they never fail to put a smile on my face.
"The Norwalk Fareway has always been my favorite to manage because the town is very welcoming, and we have no worry of needing staff," Short said. "I have been here for almost a decade, and I have no plan to quit any time soon."